INSTRUCTION MANUAL
HAIR DRYER
MODEL NO.: BY-5919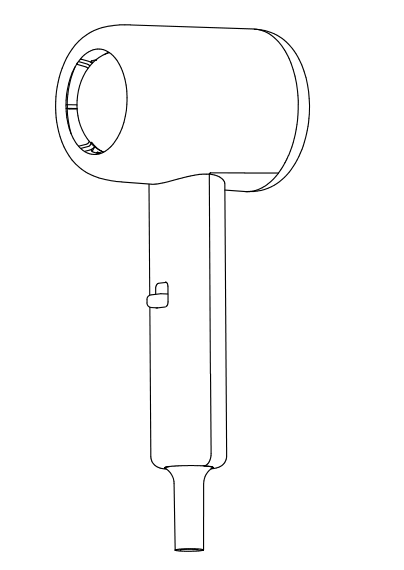 Instructions for use
Important: Please read before use and retain for future reference
SPECIFICATION: 220-240V~50-60Hz 1000W CLASS Ⅱ
WARNING:
1. Do not use this appliance near water,do not use the appliance with wet hands.
2. WARNING:Do not use this appliance near bathtubs, showers, basins or other vessels containing water.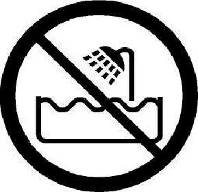 3. When the hairdryer is used in a bathroom, unplug it after use since the proximity of water presents a hazard even when the hairdryer is switched off.
4. For additional protection, the installation of a residual current device (RCD) having a rated residual operating current not exceeding 30mA is advisable in the electrical circuit supplying the bathroom. Ask your installer for advice.
5. This appliance can be used by children aged from 8 years and above and persons with reduced physical,sensory or mental capabilities or lack of experience and knowledge if they have been given supervision orinstruction concerning use of the appliance in a safe way and understand the hazards involved. Children shall not play with the appliance. Cleaning and user maintenance shall not be made by children without supervision.
6. If the supply cord is damaged, it must be replaced by the manufacturer or itsservice agent or similarly qualified person in order to avoid hazard.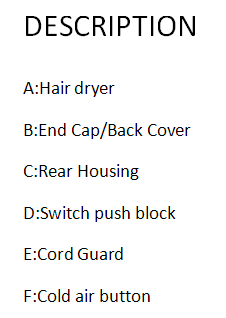 HOW TO USE YOUR HAIR DRYER
Adjust the desired blowing strength:
Position 0: OFF
Position 1: Half power, medium temperature for gentle drying and styling
Position 2: Full power, high temperature for quick drying
Use the high setting for drying hair, and use low setting for styling.
Should the hair dryer stop working for any reason, turn it off at once and let it cool down.
Always ensure the switch is set to OFF position before plugging the unit in the power outlet.
DANGER-To reduce the risk of electrocution:
Always unplug this appliance immediately after use.
Do not use while bathing.
Do not place or store this appliance where it can fall or be pulled into a tub of sink.
Do not place or drop into water or other liquid.
Do not reach for an appliance that has fallen into water. Unplug immediately.
CLEANING:
Never run the appliance under water or submerge in water. Unplug the appliance and allow to cool down before cleaning. Clean the appliance with a soft, dry cloth to wipe away residue or dust. A lightly damp cloth may be used with caution.